Debbie Russell has continued to be a leader in aesthetics for nearly 30 years. Dedication to patient care and safety has always been her highest priority, and she also believes in utilizing the latest technology.
We have been getting a lot of questions about one of the newer technologies we use, Scarlet SRF.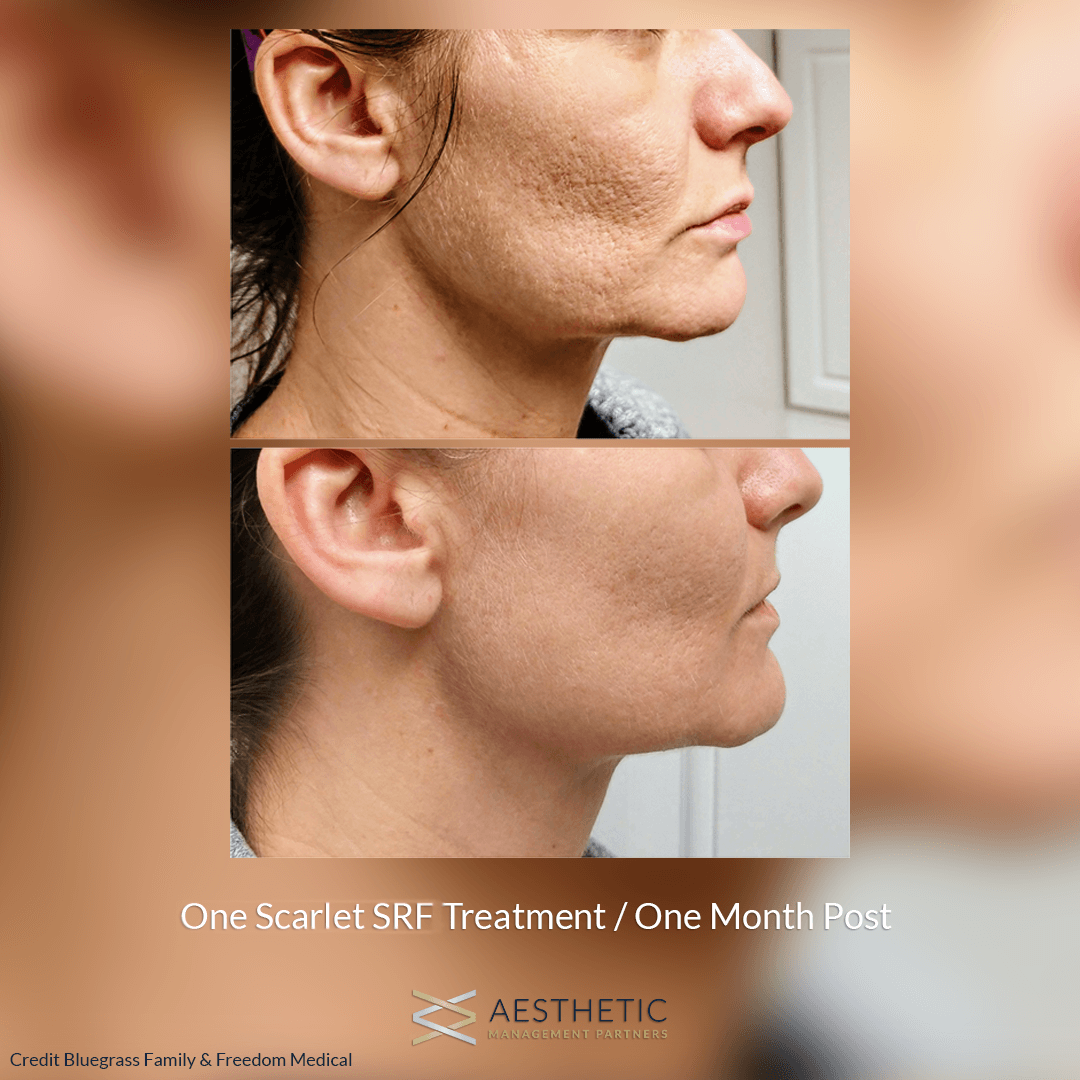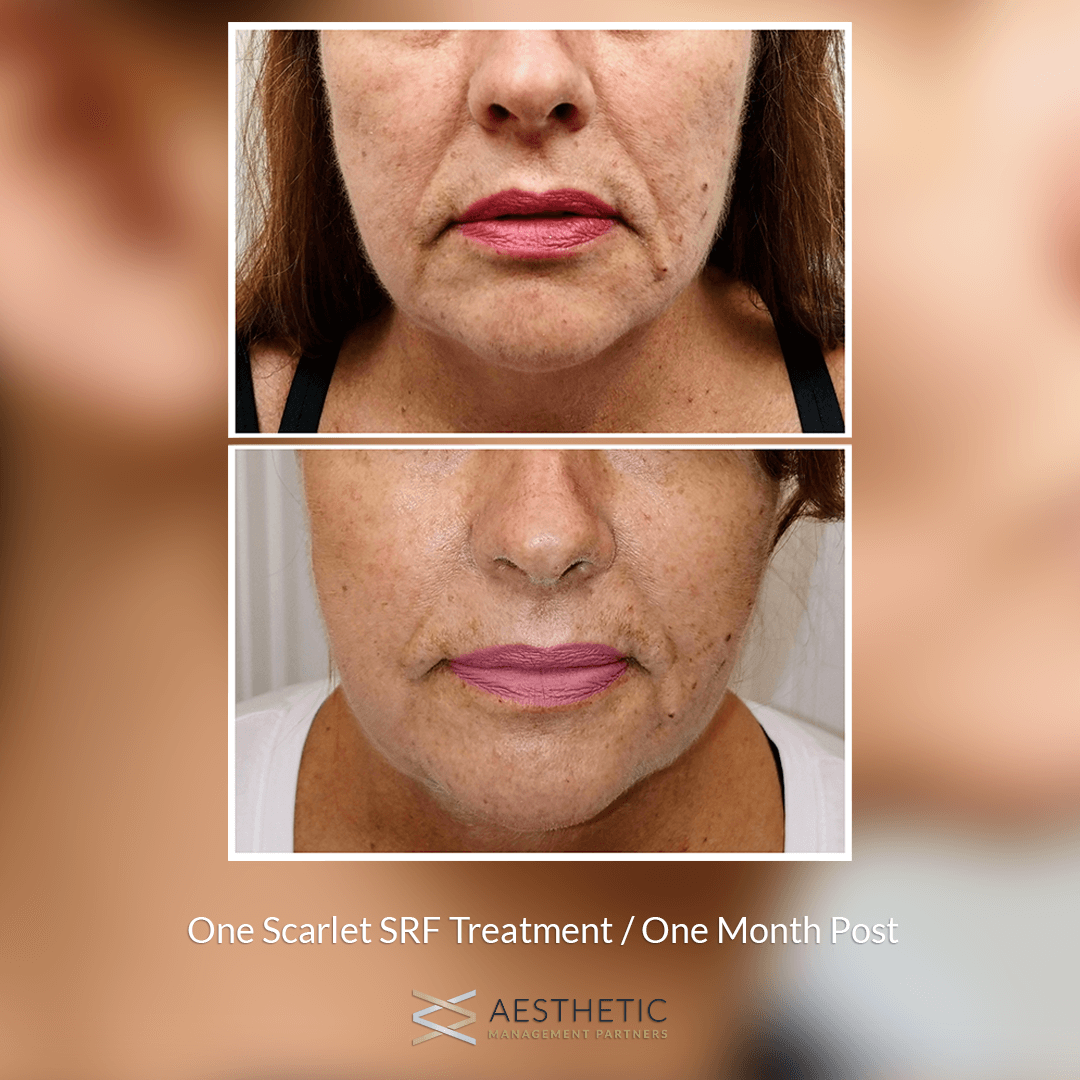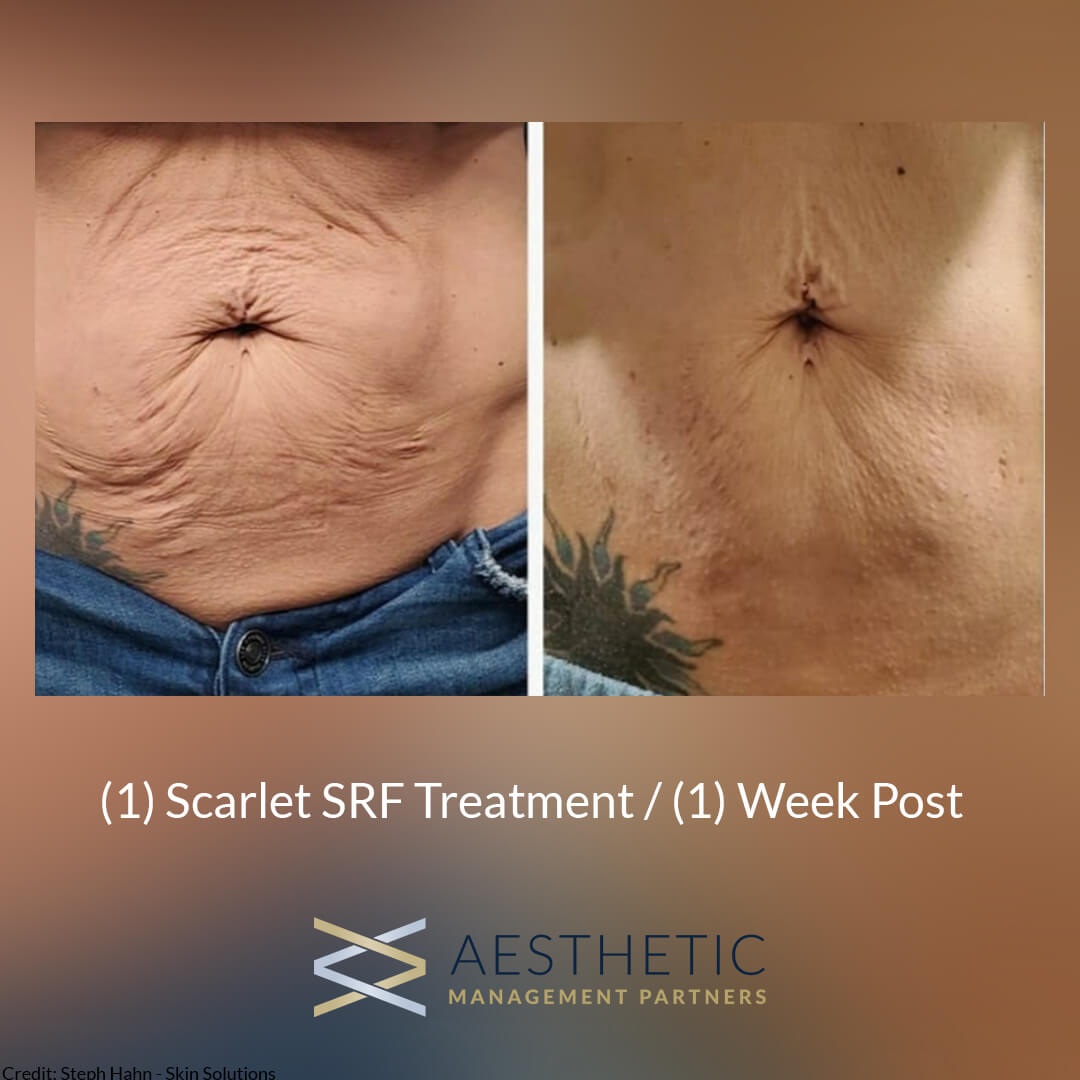 What is Scarlet SRF?
First and foremost, scarlet is loved by patients because it will:
Diminish acne scars and active acne
Smooth out lines, wrinkles, and deep folds as well as stretchmarks
Tighten the skin
One of the reasons Scarlet it is so effective is the fact that it uses fractional radiofrequency energy. This treatment is further heightened through its delivery method, micro needling.
Stimulating Collagen Production
The precise depths and the fractional radiofrequency energy serve a very important role in helping patients achieve incredible results. Simply put, the treatment helps stimulate collagen and elastin production.
As you may know, collagen production slows as we age. Thus, as time passes, the skin increases in laxity and loses that suppleness that is often associated with youth.
Scarlet SRF helps restore that elastin and collagen thereby firming and tightening the skin.
Hair Restoration with Scarlet SRF
While Scarlet is great for treating the skin, it can also be used as a hair restoration treatment. We use Scarlet with the patient's own platelet-rich plasma (PRP) to stimulate hair growth.
Essentially, the patient will have blood drawn and that blood will then go into a centrifuge. During this process, the PRP will be separated from the blood and then, using Scarlet, applied directly back to the scalp.
Getting Scarlet SRF Treatment
Most patients typically see the best results in 1 to 3 treatments with Scarlet treatments. It varies based on where patients are getting treatment and the overall desired result.
While everyone is a little bit different, most patients experience minimal to no discomfort during their treatment.
You Will Love Scarlet SRF
Scarlet SRF is a non-surgical procedure that patients cannot stop talking about. It has been FDA cleared, has no downtime or bleeding, and it is safe for all types of skin.
CONTRAINDICATIONS:
Current or history of skin cancer, or current condition of any type of cancer.
Pregnancy and nursing.
Impaired immune system due to immunosuppressive diseases such as AIDS and HIV.
Use of Accutane within 6 months prior to treatment.
Endocrine diseases, such as diabetes, that has not been well managed as well as patients with pace makers or other planted devices.
Persons with progressive/active Psoriasis, eczema or chronic rashes.
PRE-TREATMENT:
Avoid NSAIDS/ Blood thinners 1 week prior to treatment.
Avoid irritant topical agents (retinol, HQ) for 2-3 days prior to treatment.
Stop anticoagulants 7-10 days prior to treatment.
POST-TREATMENT:
Treat skin gently over next several days.
Cleanse with gentle cleanser.
Use recommended Post Care treatment for 48-72 hrs. Keep skin hydrated.
Avoid harsh irritants such as retinol for 48 hrs as it may irritate the skin.
Avoid strenuous activities for 24-48 hrs.
Make-up may be applied 24 hrs after treatment.
Avoid direct sun and use SPF daily.
Testimonials
"If patients start – when appropriate – but early, we're really at the point where we can almost indefinitely put off surgery"
– Dr. Lee Thornton, MD, FACS
Additional Media
Developed by the researcher behind the Na Effect, Scarlet SRF is the first and original fractional RF microneedling treatment using the phenomenon of alternating bipolar signal energy. First published in Scientific Reports, a journal of the Nature Publishing Group, the technology behind the Scarlet SRF is guaranteed safe and is FDA approved. The Scarlet SRF is patented not only in America, but in 70 other countries, in Europe, Asia, Middle East, Oceania, and South America.
Scarlet SRF - The Na Effect